Packaging Details: Products in plastic bags. Outer carton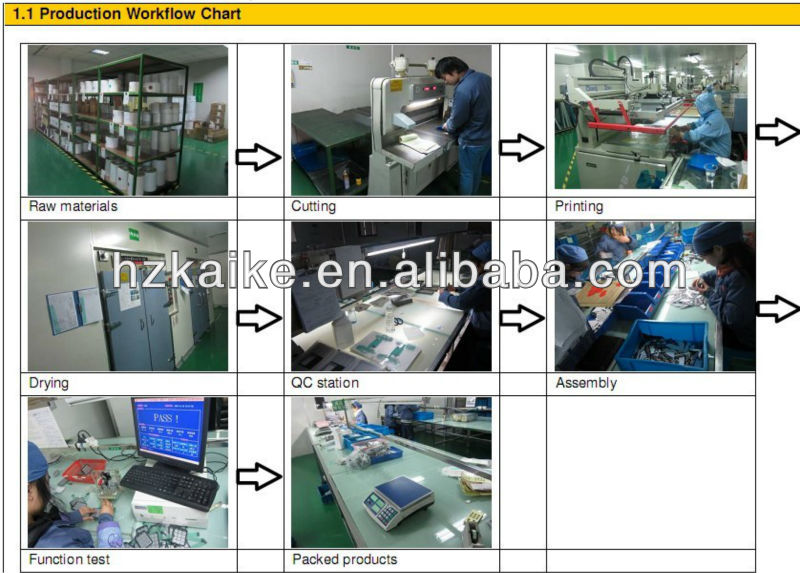 1.Beautiful appearance, rich and bright in color,design can be arbitrary, the products can fully reflect the individual style of the product itself and designer.
2. Panel can wash, good protection of durable color, characters, logos and other panel contents without injury.
3. Small size, light weight, thin thickness, good tactility, abrasion resistant, installation and connection convenience.
4. Tightness is good, moisture-proof, dust-proof, waterproof, anti-oil, anti-corrosion and erosion of harmful gases proof, acid and alkali proof, quakeproof.
5. Low cost, high lifespan, membrane switchs design and manufacture are using the keyboard as a whole way, whether on the material or mold charges, the costs are lowest,the life expectancy of different types of membrane switch is more than 100 million times.
6. Easy to operate, intuitive, safe and reliable,In-house 100% functionally tested,components are guaranteed without any intermittent problem.
MEMBRANE KEYBOARD SWITCH STANDARD SPECIFICATIONS

1.Electrical

(1)Maximun Circuit Rating:

35V DC,100mA,1W

(2)Contact Resistance:

10Ω~500Ω

(3)Insulation Resistance:

100MΩ at 100V DC

(4)Dielectric Withstand:

250V Rms(50-60Hz 1min)

(5)Contact Bounce:

5ms or less

2.Mechanical

(1)Actuation Force:

Flat type 60g~300g(2~10OZ)




Tactile type 150g~400g(6~14OZ)

(2)Switch Stroke:

Flat type 0.1~0.5mm




Tactile type 0.6~1.5mm

(3)Life Expectancy:

Flat type Five milllion closures or more Tactile type one million closures or more

3.Environmental

(1)Operating Temperature:

-40°c~+80°c

(2)Storage Temperature:

-40°c~+85°c

(3)Humidity:

40°c,90%~95%,for 240 hours
Main products
specialised in producing:membrane switch,film board,flexible circuit board,TIO, PET conductive lines,PVC,PC,PET nameplate,epoxy nameplate, adhesive nameplate and so on.
Products are widely used in communication, industrial control, household appliances, GPS, children's kid-learning, electronic reading machine, various game machines, Instruments and Apparatuses, attendance machine,
Electronic scale, medical equipment, electronic tools equipment, automatic sewing machine,
Embroidery Machine, Machine Maintenance equipment, computer keyboard and electronic calculators and etc.
If you have any needs, you can contact us at any time.
You also can find more products and information in our website.
We are looking forward to your coming